Messageboard name: arabbaz


Location: a wheely bin in Dundee


Supporters Club: the mighty GALA!!


How long have you been an Arab: 18 years, 10 months and 23 days


All time favourite United player: Brooooooooster


Current Favourite Player: Billy Billy Dodds!!


Best Game attended: either Scottish Cup 94, play off at Tannadice or 3-2 away to St Johnstone.


Favourite pre-match boozer: Airlie or Tangerine Club.


Hopes for the future of United: to hopefully win a corner one game


One thing that would improve DUFC: a full house every week.


Anything Else?
ftd and gala for the fed cup!!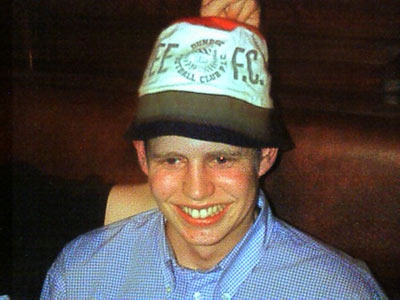 Baz's twin brother